The Piskaryovskoye Memorial Cemetery is the world's largest cemetery dedicated to the victims of the Second World War. Of the nearly 500,000 people buried here, 70,000 were soldiers and 420,000 civilian victims. Since its inauguration on May 9, 1960, it is the official site for the performance of military honors granted to the victims of war.
Before the Siege of Leningrad, there were approximately 180,000 Jews living in the city, amounting to 6% of the urban population. During the siege, Jews took part not only in battles to defend the city, but also in evacuation works, construction rebuilding for military needs, and camouflage works; Jews were builders, doctors, medical workers, teachers, photographers, employees of the Leningrad radio station, museum workers, artists, theater people, and musicians.
32,917 Jews are buried at the Piskaryovskoye Memorial Cemetery, whereby this does not include those that served in the military. These figures are, however, incomplete: They were estimated based on the analysis of "Memory Books"; moreover, the burials were made disregarding the religion and nationality of the victims, which makes it even more difficult to accurately estimate the true number of Jews buried here.
On May 5, 2014, the memorial plaque for the Jewish people was unveiled at the Memorial Cemetery. It's inscription states:
"To the sons and daughters of the Jewish people,
defenders and victims of the Siege of Leningrad"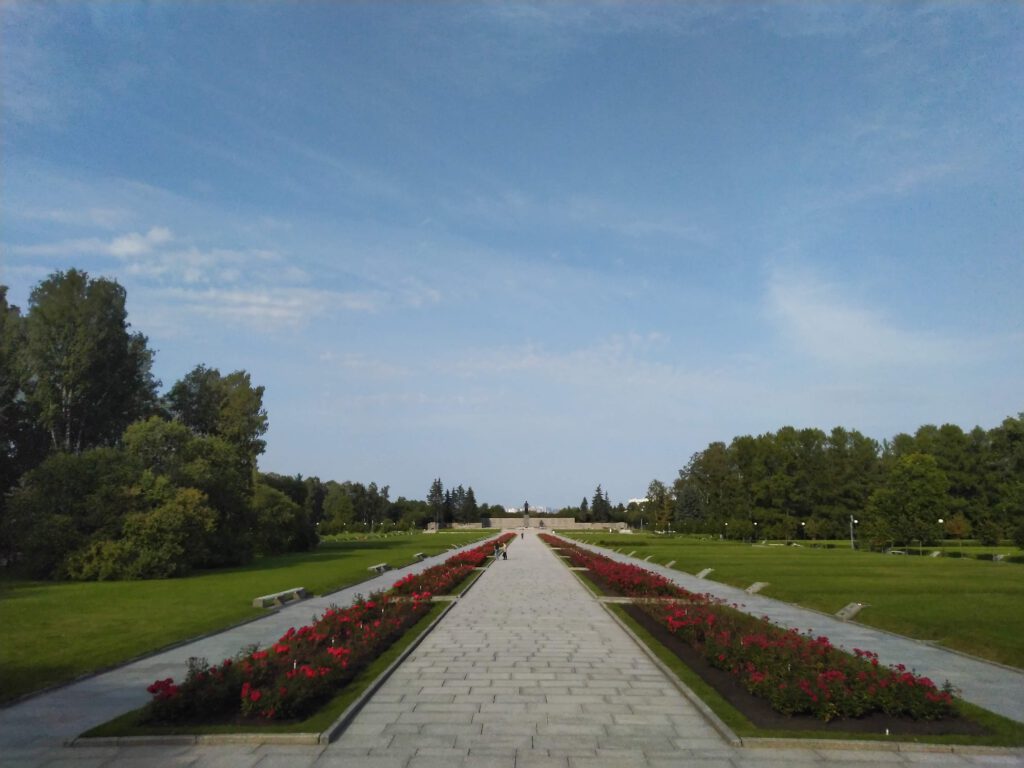 Left: View of the Piskaryovskoye memorial cemetery
Right: Memorial plaque with the inscription "To the sons and daughters of the Jewish people, defenders and victims of the siege of Leningrad"