The inauguration was a grand event for the aspiring metropolis. In the 1920s, five thousand Jews were members of the synagogue community in Essen. The majority was liberal: The synagogue had a large organ, the women's gallery was not covered with wooden lattices and curtains as in orthodox synagogues, and some prayers were recited in German. The thirty-four-meter-high domed building strove to promote respect and integration into the urban society. It was integrated into the housing development "Am Steeler Tor." The streetcar ran around it, and the Old Catholic Church would soon follow as a neighbor.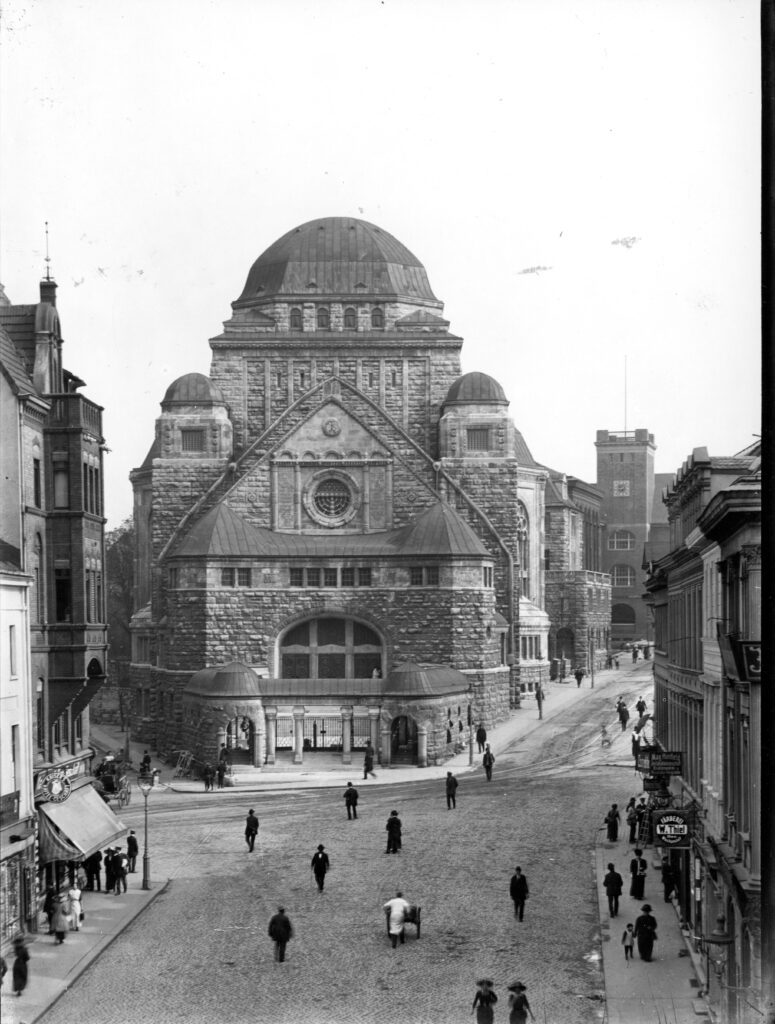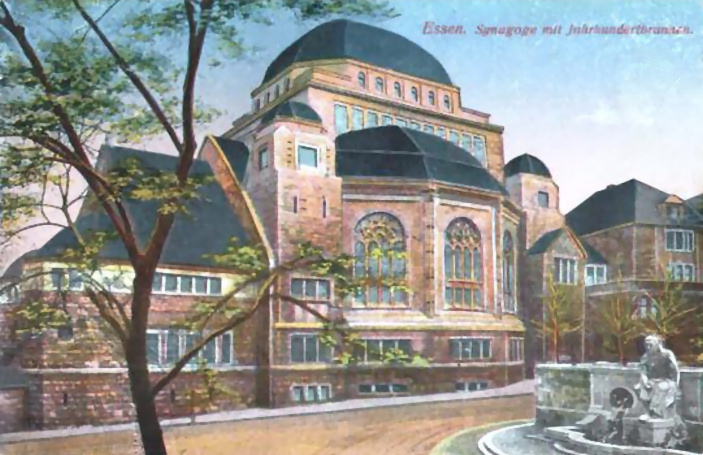 Left: Exterior shot of the stately synagogue building
Right: Here you can see the synagogue in a color illustration in the style of the time on a postcard with the fountain of the century in the foreground.
Timeline Essen