Shortly after the founding of the Friedrich University of Halle in 1694, Jews were also allowed to study there. Already in 1695, Salomon Liebmann, son of the court jeweler Jost Liebmann from Berlin, enrolled at the "University of the Enlightenment." Since only the medical faculty was open to Jews, the first Jewish students studied under the renowned Professor Friedrich Hoffmann, the inventor of Hoffmann's anodyne. In Halle in 1724, Moyses Sobernheim from Bingen was one of the first Jews to receive a doctorate in medicine at a German university.
Isaak Elias Itzig, son of a court Jew family from Brandenburg, was the first to study law at the university.
In 1728, a scholarly discussion of Judaism took place in Halle at the Institutum Judaicum et Muhammedicum in the Glauchau Institutes, today the Francke Foundations. The Institutum represented the first missionary institution for Jews and Muslims in Protestantism. With the goal of missionizing, knowledge about language and faith in Judaism and Islam was collected.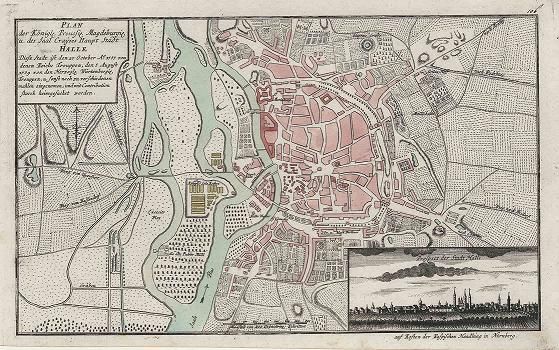 Timeline Halle