After roughly 200 years, in the late seventeenth century, Jews once again settled in Halle for the first time. The first person to receive permission for this in 1688 was Salomon Israel, stepson of the court jeweler Jost Liebmann from Berlin. In return, however, he had to pay an annual protection fee to the Elector of Brandenburg, who allowed the settlement of religious refugees such as Jews and Huguenots in order to revive the economy of his country.
Solomon Israel was followed by other Jews and their families. In 1692, Israel and Assur Marx and other Jews acquired a cemetery site near the Leipzig Gate. They thus created the most important prerequisite for the reestablishment of the Jewish community, of which Solomon Israel became the head. In 1704, the Jews of Halle were granted a general privilege by the Prussian king, which allowed them to lead a community in self-organization and to exercise their own jurisdiction.
As early as 1700, the community built a wooden synagogue on Großer Berlin with royal permission. After its destruction as a result of riots in 1724, the Jewish community had a new stone synagogue built on the same site.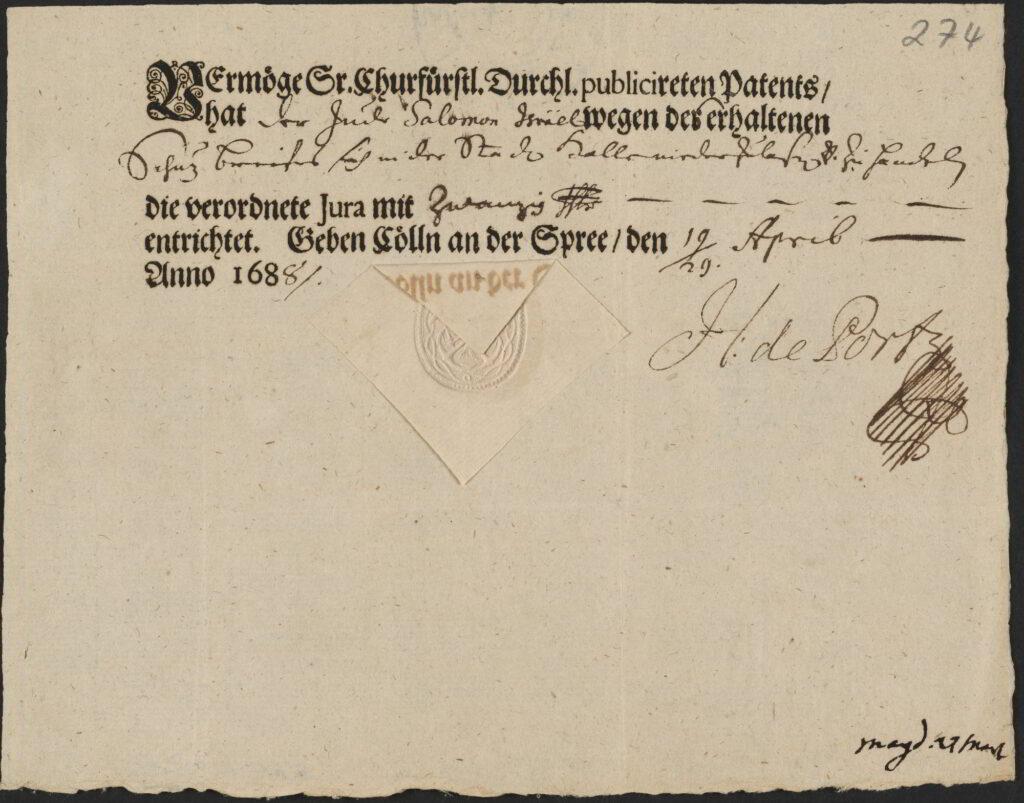 Timeline Halle