In 1184, a Jewish settlement within the city walls of Halle is mentioned for the first time in a document regarding a donation by Archbishop Wichmann (before 1116–1192) to the Seeburg monastery of two marks per year, which had to be raised by Halle's Jews. With this sum, which was high by the standards of the time, the sovereign of the Archdiocese of Magdeburg paid for the protection he granted the Jews in their settlement.
Further evidence of the Jewish settlement in Halle are brick and wall fragments found during excavations on Grosse Wallstrasse. They bear witness to the fact that the Jews of Halle had a fully formed community of supra-regional importance in the High Middle Ages. The community included a synagogue, a mikvah, and a cemetery outside the city walls. Scholars attribute eighty-six medieval and early modern graves to this cemetery, which were discovered in 1987 during construction work on Jägerplatz.
Despite protection by the archbishop, Jews were repeatedly subjected to looting, arson, persecution, and expulsion since the thirteenth century. In 1493, they were finally expelled from the city and the entire archdiocese. Roughly 200 years would pass before Jews resettled in Halle.
Following the expulsion of the Jews from the city, the cemetery was dissolved, and the gravestones were used in the construction of other city buildings.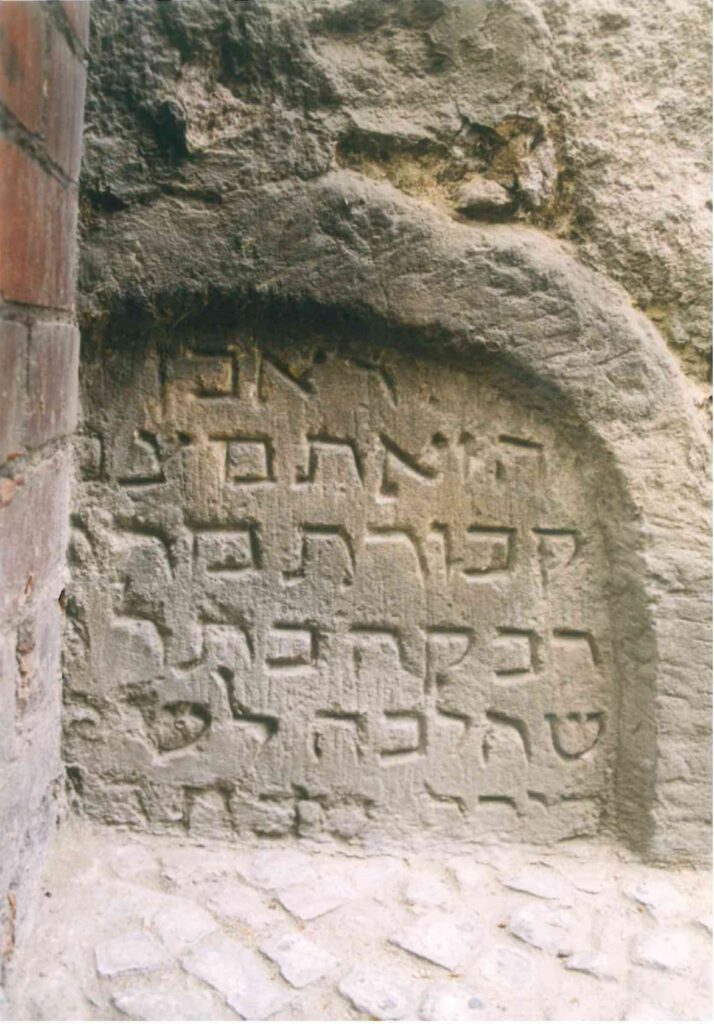 Timeline Halle