Today, it is known as the "Amsterdam Machzor": In the mid-thirteenth century, a French scribe created this very special manuscript for the Jewish community in Cologne, which is also one of the oldest Hebrew manuscripts from the Middle Ages in the German-speaking world.
A machzor (Hebrew for "cycle") is a prayer book for the Jewish High Holy Days and contains prayers and liturgical verses. In the Middle Ages, these compositions could differ from town to town. The Amsterdam Machzor contains the traditions of the Jewish community in Cologne. It consists of 331 parchment pages and is richly decorated with illustrations, ornamental letters and words, and the signs of the zodiac.
The thirteenth century, in which the machzor was created, was a time of cultural prosperity in Cologne, as well as a time that bears witness to a peaceful coexistence of Jews and Christians: In 1248, the foundation stone for the new Cologne Cathedral was laid; and in the second half of the century, the bema, the central pulpit in the middle of the synagogue, was refurbished in the Gothic style. It can be assumed that the craftsmen of the Dombauhütte, the cathedral workshop, built the bema with its extraordinarily beautiful and rich furnishings for the Jewish community.
The Amsterdam Machzor was presumably brought to safety in 1349, before the massacres in the course of the plague, and had verifiably been in Amsterdam since the seventeenth century. Today, it is accessible with all its pages for everyone at: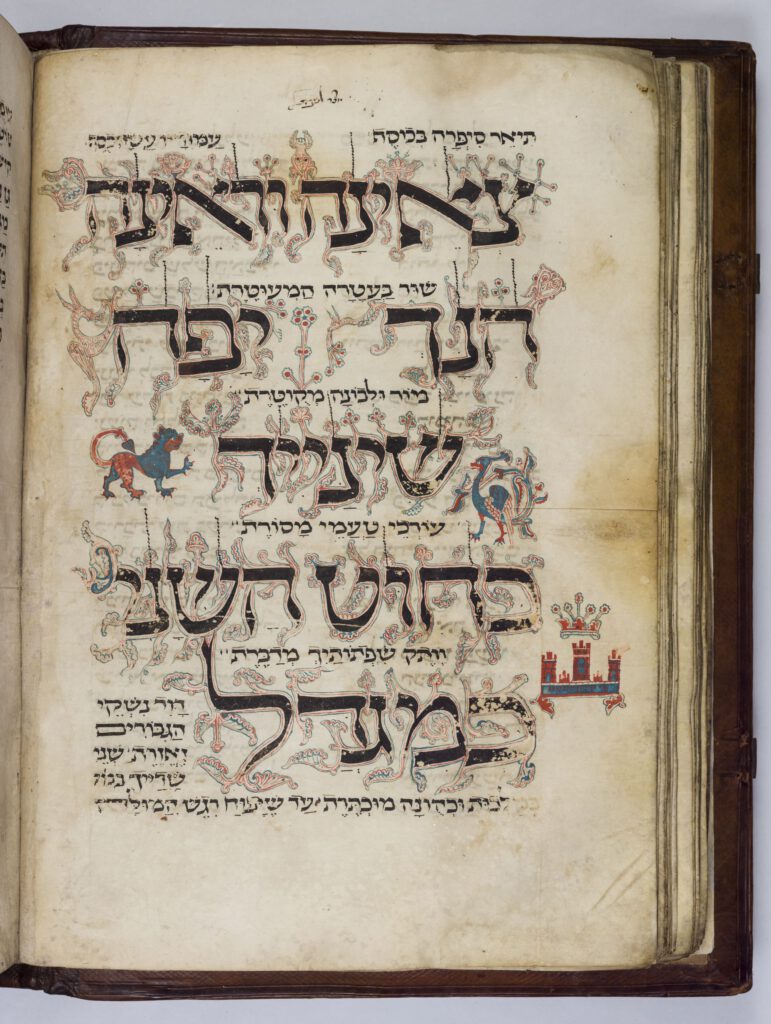 Timeline Cologne