The nineteenth century in Halle was also marked by economic upswing. The railroad connection in July 1840, sugar beet processing, the increasing use of brown coal, and local economic planning on the part of Halle's merchants initially ensured a gradual economic upswing for the city, which then took off in leaps and bounds in the second half of the nineteenth century.
Despite the restrictions on civil liberties imposed by the "Jewish Constitution" of 1847, Jewish city residents actively participated in the incipient process of industrialization in Halle. They contributed to the city's development into one of the most important commercial and industrial centers in Prussia. As a result, the Jewish community grew considerably in the mid-nineteenth century.
Since 1847, Prussian law allowed Jewish communities to exercise the rights of a statutory body under public law. On this basis, the synagogue community of Halle was constituted on October 20, 1858. In June 1860, it was given its own rabbi for the first time, who advocated the founding of a new Jewish cemetery on Humboldtstrasse and the expansion and extension of the synagogue on Großer Berlin.
Successful professional activity soon led to a large number of Jews in Halle being counted among the city's wealthier residents. As a result, the Jewish community established legacies and set up foundations to support community projects or provide aid to impoverished Jews. For example, in 1839, the Society of Merciful Brothers was founded in Halle, which offered financial aid, provided assistance in cases of illness, and took over the care of the dying.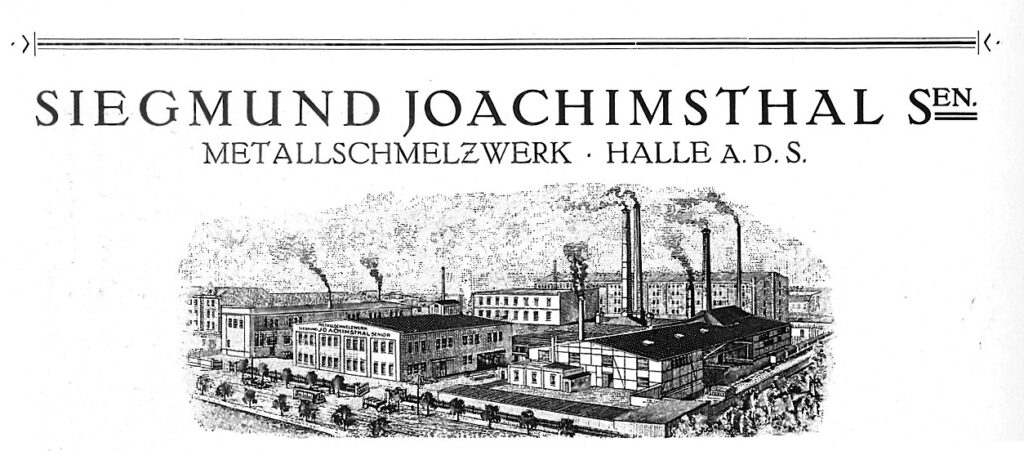 Timeline Halle