The Jewish community of Norderney was not an independent synagogue community, but rather a branch community from Norden. It did, however, have its own synagogue, which was used primarily by Jewish bathing guests staying here. In connection with the business opportunities of a bathing resort, Jewish families also settled on the island from the mid-nineteenth century onwards; they wished to profit from the flourishing tourism business on the island with their trade, for example a restaurant with kosher cuisine. Jewish religious services initially took place in the house of the von der Wall brothers.
For a long time, there were not enough people of Jewish faith living on Norderney to justify founding an independent synagogue community. Nevertheless, a synagogue was built here in 1878, which was initially only used seasonally. This is an exceptional case—also under Jewish law—which explains, among other things, the long waiting period between the application for permit and the authorization to build. The financial means came from private sources. The donors were distributed throughout the entire Reich, whereby hardly any came from East Frisia.
In 1878, the synagogue on Schmiedestrasse was inaugurated in a solemn ceremony. The synagogue in Norderney had been built thanks to donations from wealthy Jewish bathing guests and was used as such until 1933. Years later, it was bought by a businessman who used it as a storage space.
On August 10, 1878, the newspaper Ostfriesische Zeitung reported on the inauguration of the Norderney synagogue:
"This morning, the ceremonial inauguration of the newly built synagogue took place, the construction of which was funded primarily from voluntary donations from spa guests. […] on behalf of His Majesty the Emperor, Landdrost von Zakrzewski handed over the place of worship to the Jewish religious community. The guests of honor, members of the congregation, and others present then went into the church and took their seats. Accompanied by a song performed by women, the Scrolls of the Law and a silver consecration chalice donated by a bathing guest present were then carried before the holy of holies. […] After the Torahs had been placed in the sacred ark, Dr. Prager from Hanover gave the sermon, […]. A final prayer closed the solemn act."

Ostfriesische Zeitung on August 10, 1878
A Jewish cemetery did not exist at any time on the island; the deceased had to be transferred to the mainland.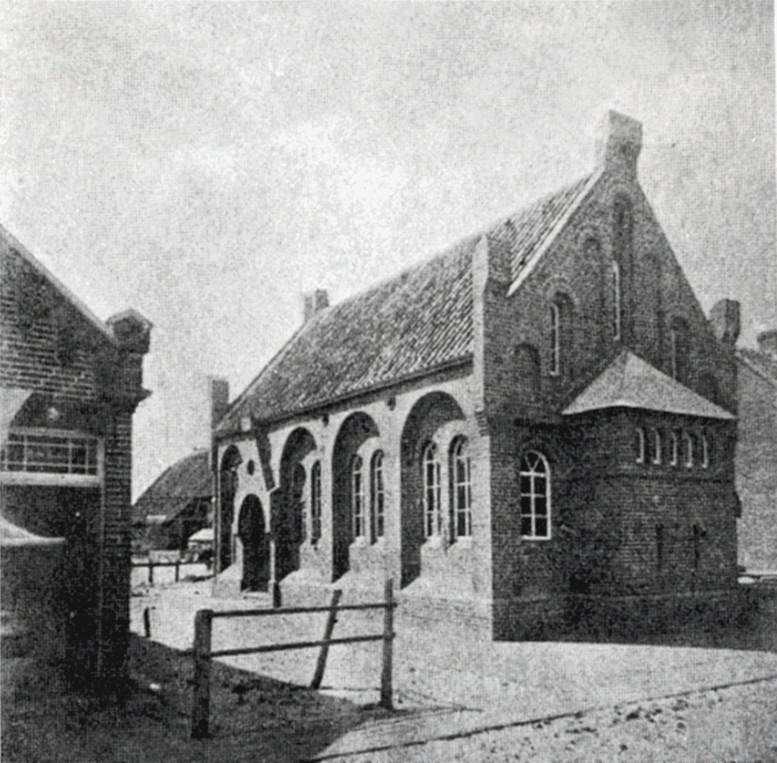 Timeline Norderney