Today the Blue House is a memorial and educational site for the history of the Jews of Breisach and the Jews of the Upper Rhine. After the acquisition of the former Jewish community center and its renovation, the inauguration was celebrated with Holocaust survivors from the community and their descendants from all over the world. With a joint effort by the sponsoring association, the city, the state and the "Friends of the Blue House", major financial hurdles were overcome. One goal is to find something about all the Jewish families who lived in Breisach in 1933 in the Blue House: a search for traces and documentation of the presence of families from this third Jewish community, which dates back up to 300 years.
For 140 years, the Blue House was an inn in the middle of the Jewish quarter, then a schoolhouse for the Jewish community, and later the community center and residence of the cantor's family. An exhibition in the former living quarters of the family of Michael Eisemann allows visitors to experience the life of the family and the community in 1931. Guests can also visit the prayer room, which was installed in early 1939 and served as a meeting place for the congregation before the community was decimated by deportation to the Gurs internment camp in France.
The Society for the Promotion of the Former Jewish Community Center in Breisach supports especially artistic projects in an effort to breathe new life into the former community center and the Jewish quarter. Josef Kornweitz, for example, projected the photos of Jewish families onto the façades of their former houses. Aviva Geismar choreographed the piece Closer Than It Seems for the former Judengasse, where her family had lived since 1640, past the house where her grandparents grew up, who were later deported to Gurs.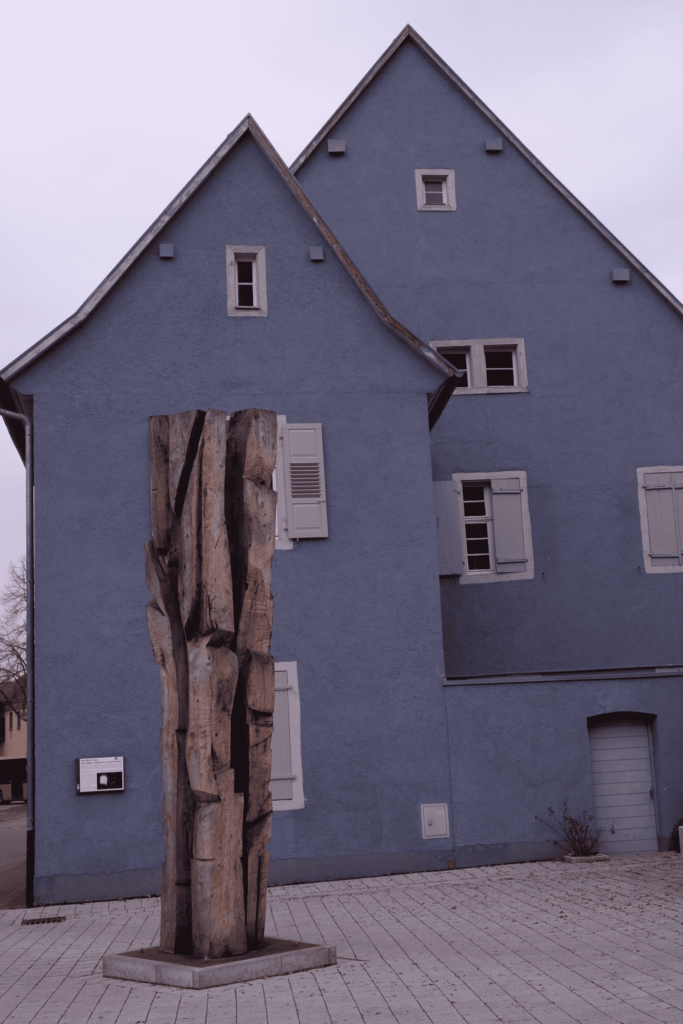 Left: The Blue House is now a memorial and educational center for the history of the Breisacher Jews and the Jews on the Upper Rhine
Right: The Friends of the Former Jüdisches Gemeindehaus Breisach e.V. particularly supports artistic projects in order to breathe life back into the former community center and the Jewish quarter. © Das Blaue Haus