In January 1997, the Circle of Friends of the New Synagogue was founded in Wuppertal, a citizens' initiative that advocated a new building with a community center for the Bergische region. The Protestant regional church supported the project by donating a plot of land near the site of the former Barmer synagogue.
On December 2, 2002, the new synagogue was inaugurated in the presence of Israeli President Moshe Katzav, German President Johannes Rau, and the Chairman of the Central Council of Jews, Paul Spiegel. The Jewish Religious Community of Wuppertal also includes some 250 members from Solingen, including the long-time chairman Leonid Goldberg.
The new building had become necessary because of the strong increase in the number of community members from the former Soviet Union. The space in the former Jewish retirement home at Friedrich Ebert Strasse 73, which the congregation had used as a prayer room since 1956, was no longer large enough for them.
Characteristic of the synagogue building designed by the Wuppertal-based architects Goedeking & Schmidt are the glass tower and the nine narrow, high windows that symbolize a Hanukkah menorah.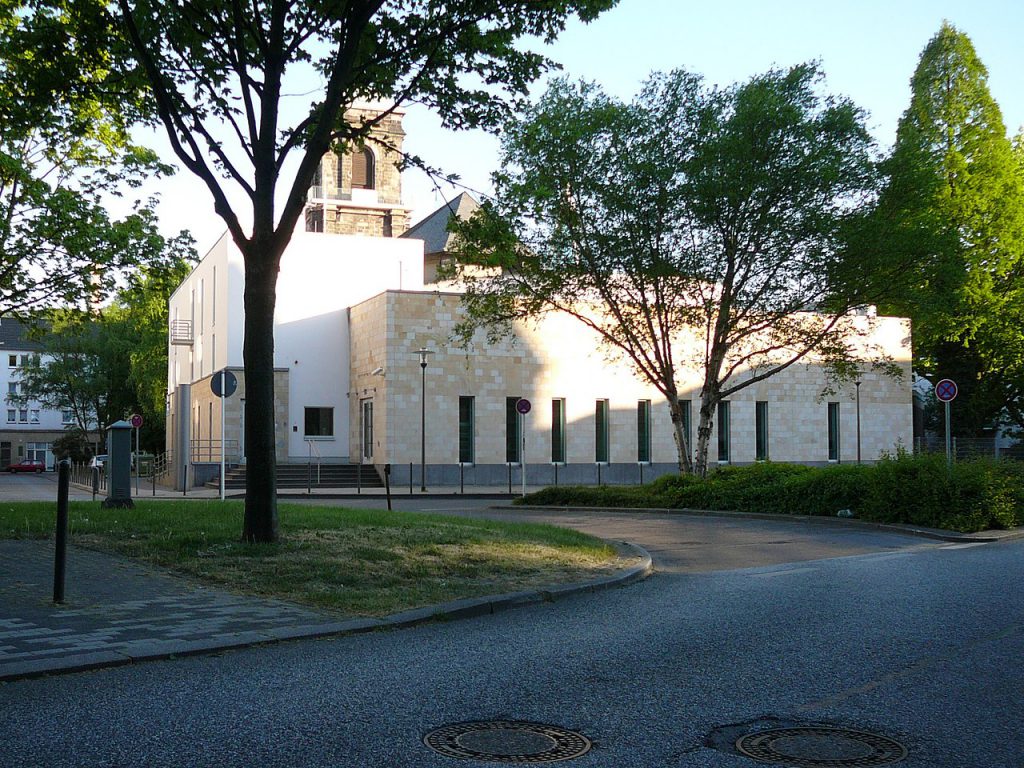 Left: Bergische Synagogue Wuppertal. Source: wikimedia commons/Atamari, (CC BY-SA 3.0)
Right: Leonid Goldberg, chairman of the Jewish Community of Wuppertal, in the Bergische Synagogue during an interreligious city tour for schoolchildren in January 2015. Photo: Daniela Tobias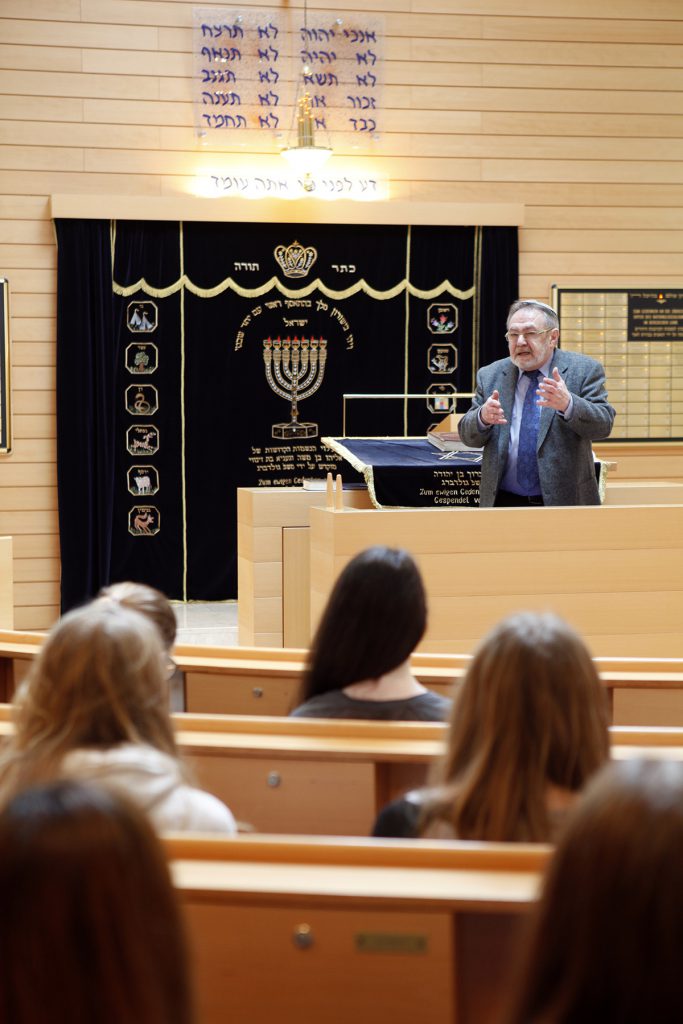 Timeline Solingen