In 1821, Alexander Coppel founded a company which initially produced and sold manufactured, iron, and steel products. In the late 1860s, he concentrated on cold weapons, which soon made him a leading weapons manufacturer with worldwide business connections. Alexander Coppel let the community share in his business success. He was instrumental in supporting the construction of the new synagogue and enabled the establishment of a "training school for workers," the foundation stone for a commercial and technical school system in Solingen.
Especially Alexander's son Gustav Coppel expanded the international trade of the company located on Werewolf. While he was involved in founding a stainless-steel mill in Solingen, he also set up a branch factory for precision steel tubing in the neighboring town of Hilden, which directly competed with industry giants such as Mannesmann.
His sons successfully led the family business through war years and economic crises. The National Socialist regime ultimately put an end to the history of the Coppel family. In 1936, the "Aryanization" of the company and its transformation into a GmbH (limited liability company) was enforced.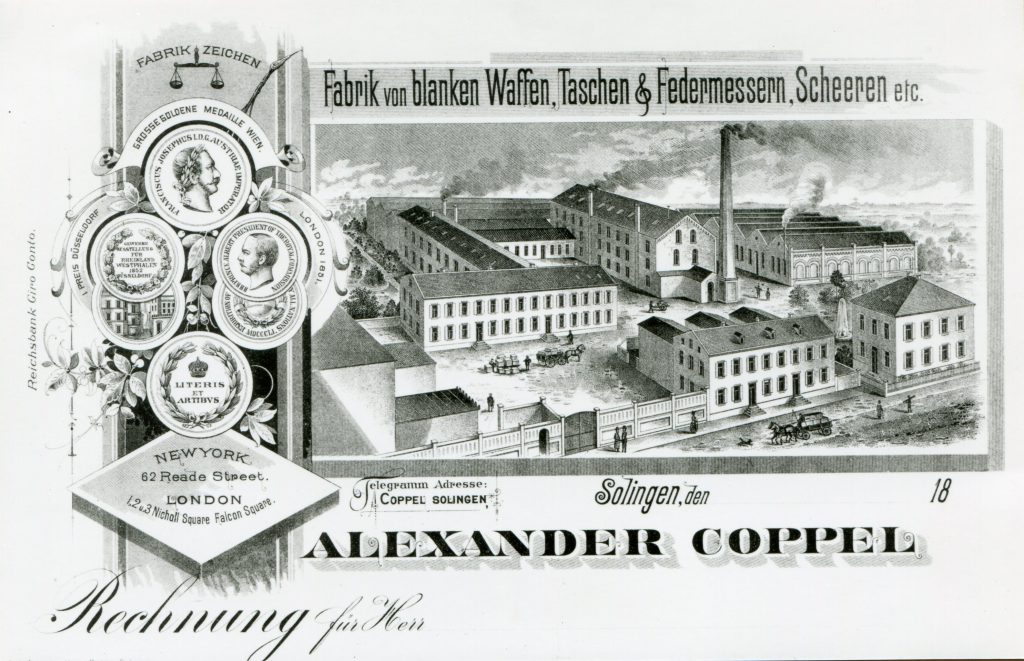 Timeline Solingen