The "Landjuden an der Sieg" memorial site is inextricably linked to the history of the Seligmann family: they lived in the house on Bergstrasse in Rosbach for several generations. In the early 1980s, Hilde Seligmann contacted the district archive because of the exhibition "Jews on the Rhine and Sieg" and gave them numerous photos and objects from her family. They formed a basis for the creation of this institution. At the end of 1987, Hilde Seligmann suggested to the Rhein-Sieg district that a memorial site be set up in her house in Rosbach. On December 5, 1988, the district committee decided to set up a memorial site "Rural Jews on the river Sieg".
The memorial was inaugurated on August 28, 1994 in the presence of the Seligmann family and numerous representatives from culture, business and politics. Ignatz Bubis, then chairman of the Central Council of Jews in Germany, also attended the ceremony. In his welcoming address he said: "Rural Jewry no longer exists in Germany and will never exist again. That is why this site is so important to document history and make it understandable, especially for young people."
As far as the topic of rural Jews is concerned, it must be said that this institution was one of the first to take up this topic.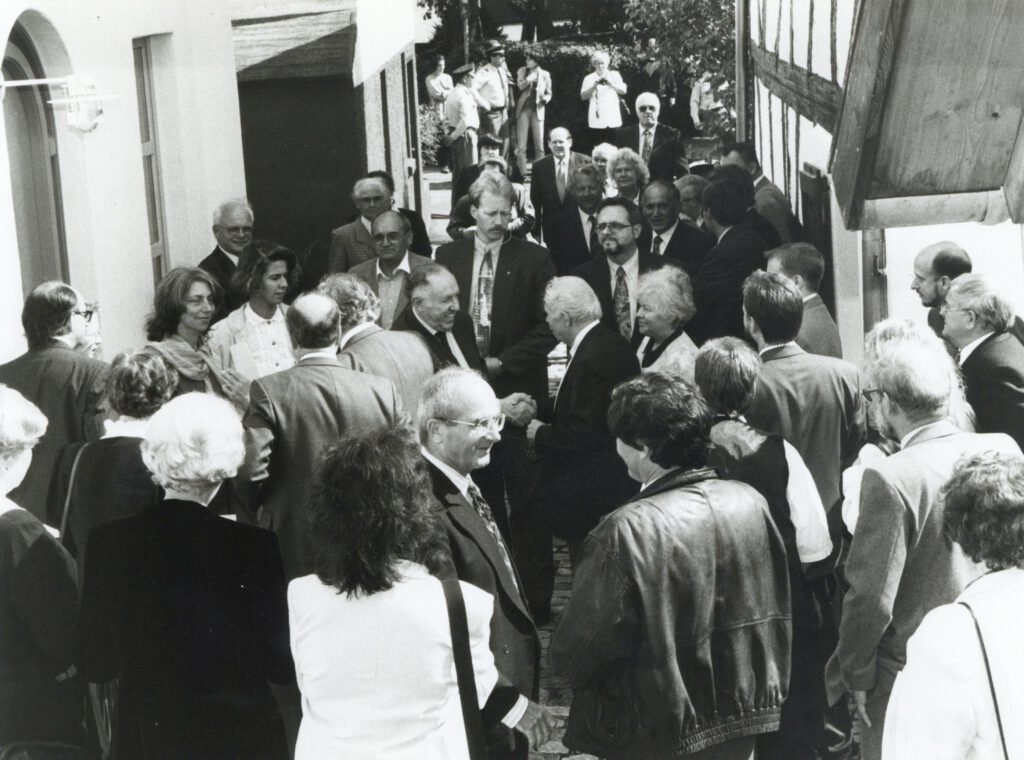 Timeline Rosbach/Sieg