The fire in the Ruppichteroth synagogue was not set only at 7 a.m. on November 10, 1938. Some onlookers and SS men made fun of putting the Hess family in front of the burning door to take photos and taunt them. Walter Hess, then seven years old, remembers:
"It was a snapshot opportunity. […] I must say that I saw many people in the crowd who were from the village. There were kids I thought were my friends who were playmates of mine who were now throwing clods of dirt at us. For me it was the most traumatizing day of my life. Seeing the place you love and where your roots are and suddenly everything is upside down."
The fire brigade only secured the neighboring buildings. The interior and inventory of the synagogue burned down. A further destruction of the quarry stone building did not take place, so that it could later be used as a residential building. On November 15, several Jewish men and Walter's father, Oskar Hess, were deported from Ruppichteroth to the Dachau concentration camp. After his return, Oskar Hess and his family fled to the US via Ecuador.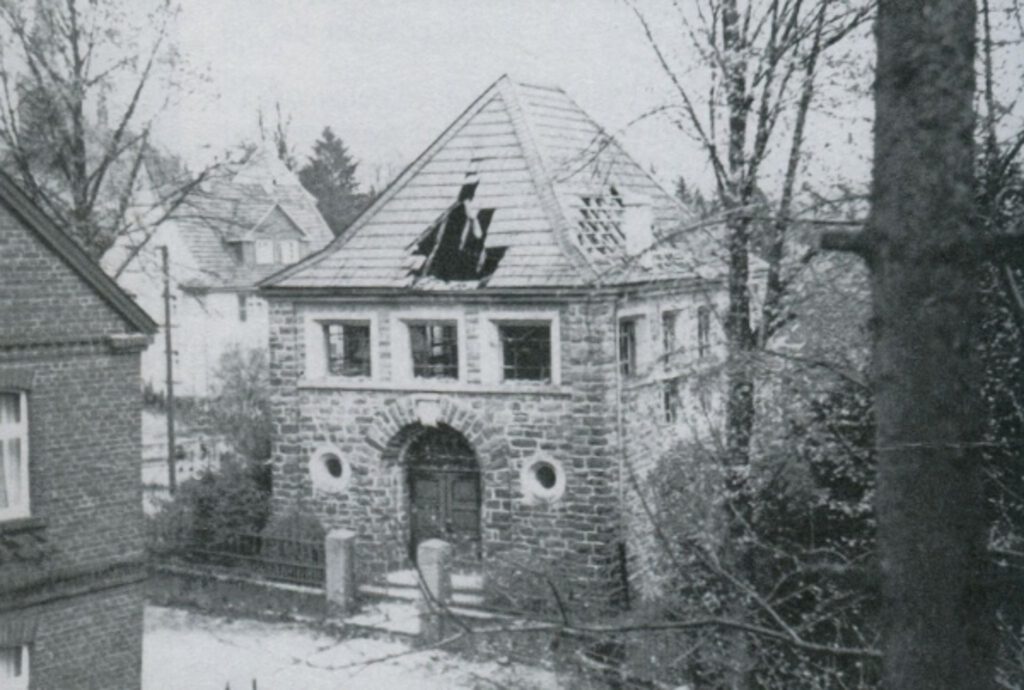 Timeline Rosbach/Sieg