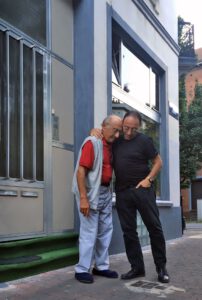 Michel Kichka is one of the most influential comic artists in Israel. He was born in Belgium in 1954 and emigrated to Israel in 1974. Kichka teaches at the Bezalel Academy of Arts and Design in Jerusalem and works regularly as a caricaturist for international newspapers, including the Courrier International and the Herald Tribune. He is also involved in the organization "Cartooning for Peace." In Second Generation, he very sensitively draws the relationship with his father Henri, who was born in 1926 and deported to Auschwitz in 1942. Henri Kichka experienced how his entire family was murdered by the Nazis. He remained silent for many years, and only began to report on his experiences in the concentration camps after his youngest son committed suicide. He went to schools and regularly traveled to Auschwitz together with young people. Henri Kichka was a busy contemporary witness until his death in 2020.
Nevertheless, the experiences of the Second World War and the Shoah are always present in the family life of the Kichkas. They influence everything: their everyday life, the education of the children, their behavior at the dining table, at school, and at family celebrations. Second Generation begins with an image which almost everyone has in their minds when it comes to survivors: the tattooed numbers on their arms. Young Michel holds his father tightly and asks himself who wrote these numbers on his arm, what a camp is, what his father looked like there, and how he in particular managed to survive.
Perpetrators and victims will remain connected for generations.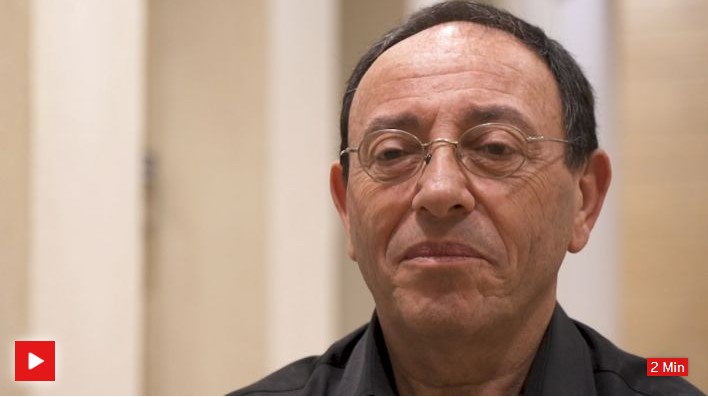 "I am Michel Kichka. I was born in Belgium. I am sixty-five years old and emigrated to Israel in 1974. I studied at the Bezalel Art Academy and teach there myself today. I draw political caricatures and graphic novels, and I am preoccupied with illustrations in general. I grew up in a house of Shoah survivors, but I was not aware that I belong to the second generation. I did not know this, and I could not formulate it either—not as a child, not as an adolescent. I had to wait until I was fifty years old to read in a book published by my father what had happened to him. And I think this is typical for most families of survivors. I thus only know of two groups: the 95% who do not talk about it, and the 5% who talk incessantly without stopping. I belong to the majority. I try to look more at the positive fact that he stayed alive, that he found the strength to do so. It is by no means a matter of course that he started a family, or that I am here. That I am in Israel."
– Interview with Michel Kichka for "Auschwitz and I – The art of remembering"
Timeline Statements