To get rid of the "stigma" of being a "Jewish bathing resort," after the Nazi takeover, the local authorities made targeted attempts—primarily through the press—to keep Jews away from the spa; this was already largely successful in 1934/1935.
Prior to 1933, "anti-Semitism at seaside resorts" was propagated primarily by spa and bathing guests, who influenced the landlords and exerted pressure on the bathing authorities. Some seaside resorts and landlords chose the additional mention of being a "Christian" spa or hotel in order to set themselves apart from the competition and to recruit especially national conservatives and clerical-thinking people as vacationers.
After 1933, the initiative to exclude Jewish bathers came initially from the functionaries of the local NSDAP. And with the forced change in the mayor's office and the management of the bathing administration, as well as the elimination of the opposition in the district and municipal councils, the political conditions on the island of Norderney changed very quickly.
In newspapers, the bathing administration spread the word that Jews should no longer travel to Norderney. In particular, a rally in July 1933 with the Prussian Minister of Culture Bernhard Rust (1883–1945) accelerated the expulsion of the Jews from their native island or made a stay at the popular vacation resort appear inadvisable.
"Should the Jew rule in Norderney, or should the German feel at home again on this most beautiful North Sea island […]? The time when Norderney was a stronghold of Judaism is over," Rust stated in his speech.
By the 1933 season, hardly any Jewish guests traveled to the island, and many lodging establishments, restaurants, and stores remained closed. By 1935, houses owned by Jews had been "aryanized." Jewish residents left the island, emigrated to foreign countries, and found a new home in Palestine; after the founding of the state of Israel, they found a new home there or were murdered in the concentration camps. Their names are commemorated on a monument in the Jewish cemetery in Norden, as well as on "Stolpersteine" (Stumbling Blocks) in the streets of Norderney.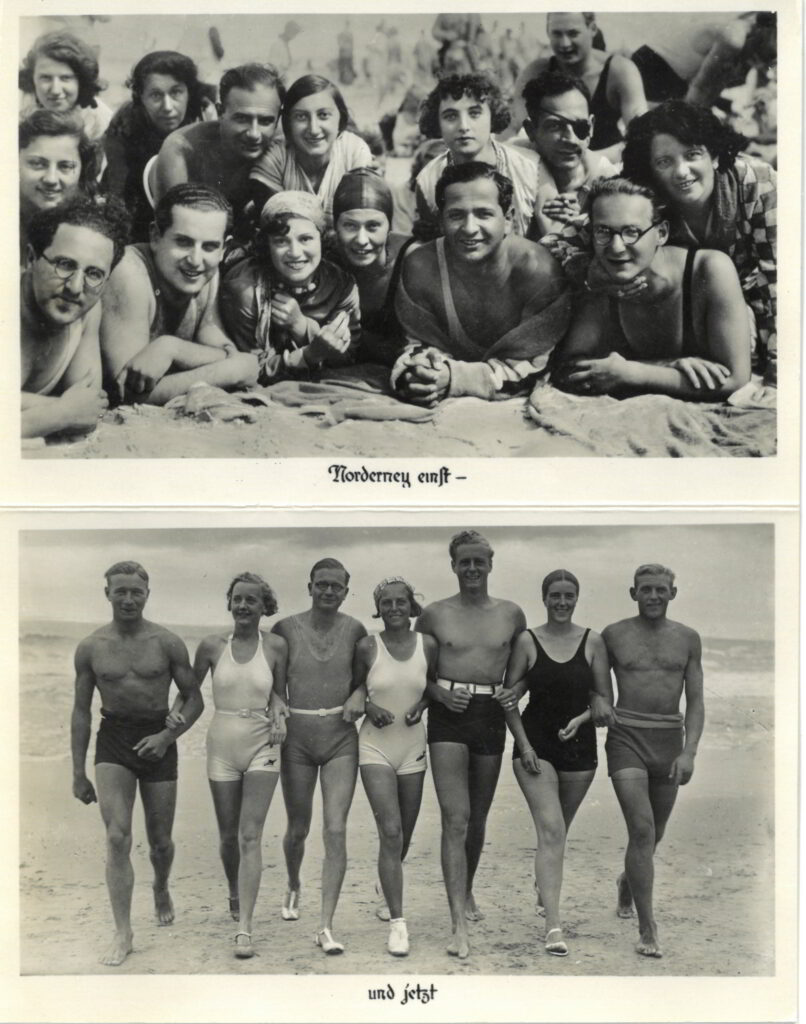 Timeline Norderney