The textile merchant Albert Tobias came from a Jewish family near Neuwied. In 1918, he married a non-Jewish woman from Solingen-Wald and founded a men's clothing store there. Although not religious himself, his business, like many other shops and practices, was affected by the nationwide "boycott of Jewish businesses" on April 1, 1933.
Nevertheless, the threatening gesture did not seem to have a profoundly negative effect most of them. The campaign did not stop customers in Wald from continuing to buy from him. According to the records of his friend and tax consultant, who advised him until November 1938, sales even increased significantly until 1937. Through marriage to his non-Jewish wife Toni, Albert Tobias was initially still legally protected to a certain degree.
In the pogrom night in 1938, however, his store was completely devastated. Albert Tobias was taken into "protective custody" and deported to the Dachau concentration camp. In order to retain the business, his wife divorced him in early 1939. The alleged immoral harassment of the former housemaid was acknowledged as the reason for the divorce.
Since Albert Tobias was now no longer protected by marriage to a non-Jewish woman, he was deported from Cologne to Lodz in late October 1941. In early May 1942, he was murdered by the introduction of exhaust fumes into a truck in the Chelmno extermination camp. His body was buried in the nearby forest, along with over a hundred thousand others.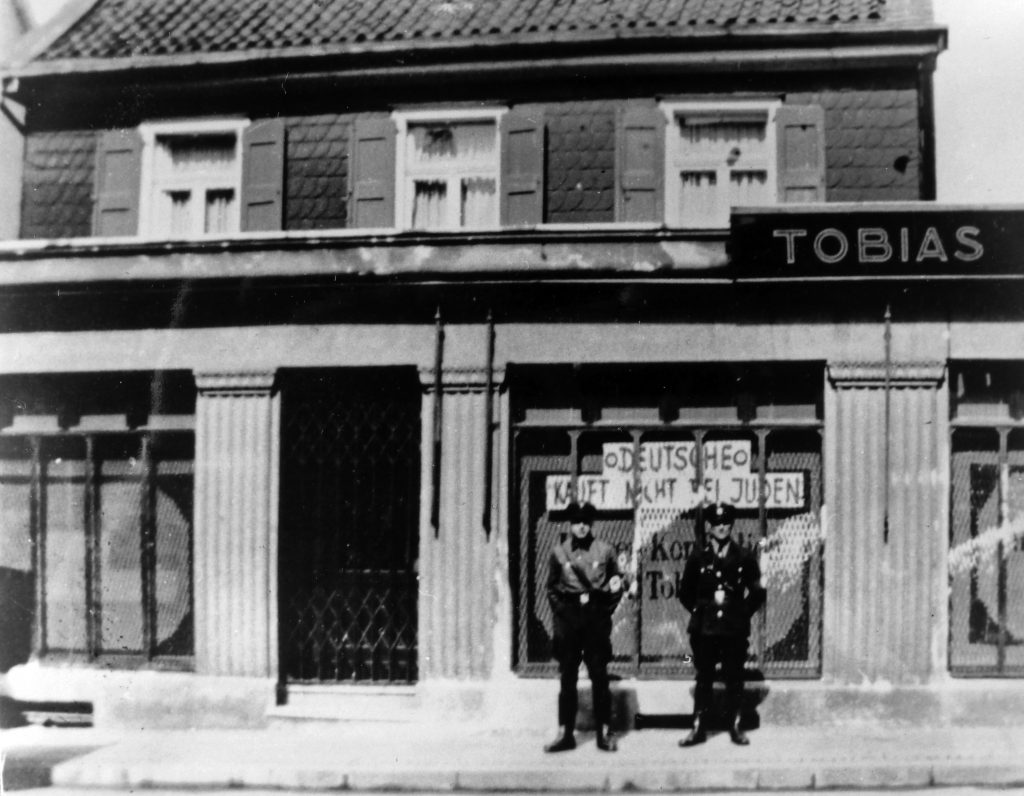 Timeline Solingen