Alfred Seligmann from Rosbach married Hilde Minkel from Weisenau in the summer of 1938 and lived with her in his parents' house on Bergstrasse (later a memorial). Hilde and her family were the driving force when it came to emigration; to finance it, they sold their house in Weisenau. On October 28, 1938, the Seligmann-Minkel family boarded a ship from Hamburg to Buenos Aires, where they arrived on November 25, 1938.
First they found a new home in the agricultural settlement of Colonia Avigdor, in 1945 they moved to Belén de Escobar northwest of Buenos Aires and built a new life there. Their daughter and two sons were born in Argentina. In retrospect, the couple described life in emigration as hard and difficult. Alfred's four siblings fell victim to the Shoah.
In 1956 Alfred visited his parents Max and Maria, who lived in Rosbach, probably also to discuss his family's return to Germany. He also had himself examined by a doctor, "who, for climatic reasons, urgently advised him to return to Germany." In November 1957, Alfred Seligmann left Argentina with his wife, two sons and mother-in-law and returned to his parents' house. Their daughter stayed in Argentina. In 1961, Hilde and her husband and sons finally moved to Bonn.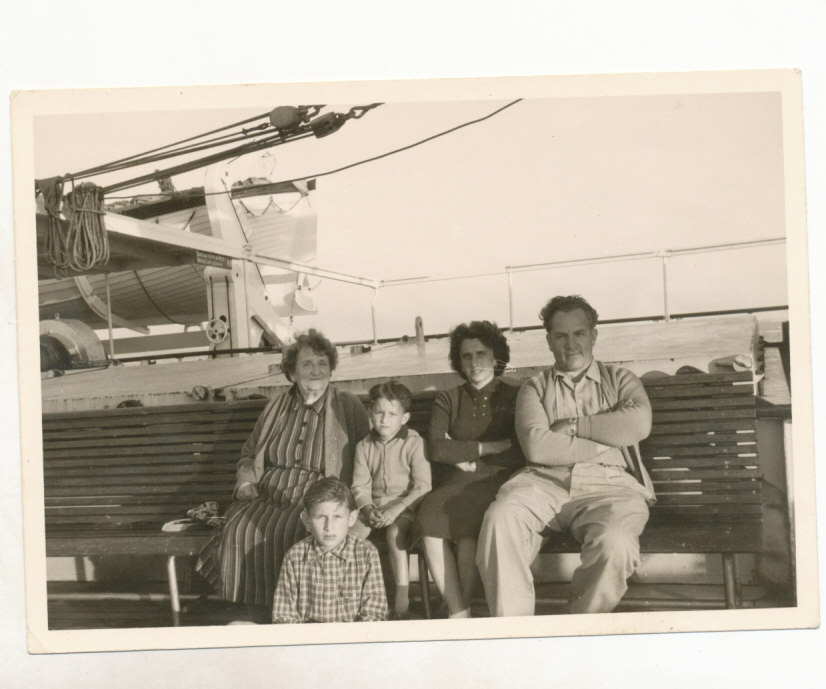 Timeline Rosbach/Sieg